---
---
Always Moving Forward For The Better!
Working together to ensure your business operates smoothly
World Class Asset Management Solutions
Fully integrated hardware and software asset tracking and management solutions
The S.M.A.R.T. Choice
S

pecialist

M

anaging

A

ssets &

R

esources thru

T

raining
A Globally Recongnized Leader
Handling solutions and ensuring successful operations worldwide
---

---
---
Always thinking "outside" the box!
DC International has stood for over 27 years as a premiere service provider for Offshore and Land operations both domestically and internationally. Our Management Team has a collective experience level in the Oil Industry of over 125 years. We have vast industry experience managing both the Service sector and the Operator sector, allowing us to understand the needs of both sides of the table. Because DC International has been a pioneer for Logistics and Safety Compliance for the offshore industry, we work hand in hand with our Customers and Customers' Vendors to ensure the most cost-effective manner of performing our combined functions. Our 24-hour Operational Support Staff will handle any needs that might arise at any hour of the day or night. DC International is always prepared to support our Customers!
---
Our Team
---
ALPS - Automated Logistics Planning Solutions
Elevate Your Operations with ALPS: Empower your team with a unified platform that simplifies asset shipment management, manifest generation, and document tracking. Experience the convenience of bidding out jobs, overseeing shipping, and tracking deliveries all in one place. Additionally, effortlessly coordinate shipments with your preferred vendors. Well operators can optimize their workflow using our integrated Well Planning solution to create pre-planned manifests on-demand, ensuring efficient delivery of essential tools, rentals, and consumables to the jobsite.
---
---
---
World Class Services with Down to Earth Support
At DCI, every client is treated like our neighbor. Every service is tailored to meet your needs with hands-on support and experiences designed to make each process as simple and assistive as possible.
---
---

Logistics
With DC International on hand at your shorebase, land or offshore location you should experience project cost reductions resulting from efficient expediting, equipment tracking and reporting. Our exclusive program of training and professional development provides highly trained logistics coordinators instilled with the highest level of personal performance and customer satisfaction at minimum time and cost.

Safety and Compliance
DC International offers convenient, cost effective solutions from a knowledgeable team. Our personnel are trained in client specific requirements related to drilling, completion, production, and construction as well as state and federal regulations.

Training
DC International's Team brings training to our personnel, consultants, clients, and others using the IADC Safegulf/Safeland program. As certified trainers through the IADC program, DC International brings our trainer to your location. With minimum required personnel needed as students to travel to another client's location, DC International brings the necessary training to your door. DC International will ensure your demands for proper training are met!

Drilling Consultants
DC International's consultants bring to your location the knowledge and experience to supervise the operations so that the results are a safe and cost-effective project. We can provide you with the personnel you need to meet your project demands for drilling, completion, work over, production and construction operations.

Asset Tracking & Monitoring
DC International, Inc.'s Asset Tracking solution is the most modern, comprehensive and extensible solution on the market. Delivering real-time content in a fully customizable dashboard environment, you and your team can relax knowing your equipment is where it should be.

Software Based Logistics Management
Our cloud-based logistics management solutions can help your team to quickly and efficiently expedite materials and personnel while reducing un-wanted costs and departures.

Rapid Software Development
DCI's experienced team of developers and subject matter experts can help solve problems using customizable, flexible solutions that are scalable. Our web-based solutions are accessible at any time or from any location. Our Rapid Development team assists with automation integration via custom scripting, rapid development, and accelerated deployments. DCI develops systems and processes to provide prediction, scenario modeling, and operational acuity.
---
---
Our Mission
DC International, Inc. sets the standard by which others are measured while providing empowered personnel who are committed to continual process improvements and leading the way.
---
Our Vision
We create processes to reach and maximize our Client's business goals, implement services to meet real-world challenges, and provide peace of mind with our stellar customer service.
---
---
---
Extreme Software Customization Without the Extreme Price Tag
We pride ourselves in the level of integration and optimization we supply for our clients. DCI realizes that every organization and every department has a different set of requirements. Our software architects customize the best possible solutions for our clients while allowing us deliver modules, enhancements, and APIs quickly and without the massive overhead.
---
1. Cultivate client ideas and needs
2. Define requirements and preform client approval
3. Daily SCRUM review, code, QA, repeat!
Work for us
We are an international company where the family environment still exists. Team members and their families are known when they call or come into the office. We offer a full package of benefits to our team of professionals.
Why choose DCI?
The choice is simple
---
Long Term Employment/Low Turn-Over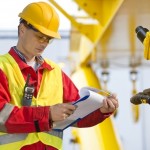 DC International is a long-term employer. When a job assignment is nearing completion our dedicated office staff is already working diligently to maintain the continuity of our team and bridge the gap to the next assignment.
We can't wait to hear from you!


To submit your resume please email us info@dcint.net. The office can also be contacted at 337.988.1500. We look forward to meeting with you!
---
---
---
---
Contact us
---
DC International Inc.
701 Robley Drive, Suite 115 Lafayette, Louisiana 70503

Toll Free: 1-800-600-6125, Direct: 337-988-1500

---
---